If you struggle with communication, you may sometimes feel that the conversation becomes un-natural and forced while talking to people. Therefore the other person is struggling to hold their interest in you. To keep them interested in your conversation and express yourself fully while talking, boost your communication skills.
Are you trying to get a new job for yourself but can't clear the interview rounds? Do you have stage fear, or you fear addressing in public because you think you might speak wrong? Or are you slowly becoming introvert just because you can't face people and talk to them?
There is definitely no issue with you. You just need to improve your communication skills. Here are a few tips that might be helpful for you in some way-
Listen intently:
Communication is not only about speaking but also listening. To speak correctly, one must have the ability to listen appropriately, as well. It is the most common mistake that people nowadays do not listen with the intent to understand. Instead, they listen with the intent to reply. Being able to read the person and appreciate their words is a great skill that many people lack. So make sure you first listen to the person you're speaking with, understand them, and then give then say what you have to. When you listen to everything they say and respond accordingly, they might find you more engaged and therefore feel more connected.
What does listening with intent mean, and how can you ace this listening skill?
1 Listen carefully with all your ears
2 Try to understand what they are trying to express.
3 Get a sense of what they are really feeling.
4 Use your intuitions to understand what ever is unsaid.
5 Stay calm and do not be in a hurry to reply back.
Make sure that you are Understood
Always try to express yourself as much as possible. Never blame the other person for not understanding. Instead of shying off, look for words or phrases that you can use to make the other person understand what you're trying to say. Never leave the conversation in mid-way thinking that the person you're talking to won't understand or is not understanding. Stay calm and try to babble to express yourself and make sure that you are clearly understood. Try to keep your face relaxed and have a positive attitude.
What must you do to be clearly understood?
1 Express yourself as much as possible.
2 Try using different words and phrases in your speech.
          3      Enhance your vocabulary so that you know your words and use them while explaining.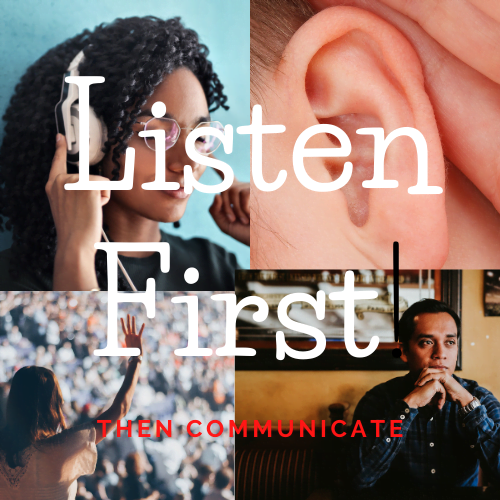 Focus on Body Language
Body language is the most important thing we must focus on while speaking. We forget to express ourselves with our body language often while talking to someone. But we must be aware that our body is sending signals too.
Sometimes what words cannot speak, our body can. So let your body express. Acceptable body language shows how interested and involved you are in the conversation. Without proper body language, the conversation can be turned uninteresting and boring, and the other person might not be able to get those positive and warm vibes from you. If you speak with your body involved, you will seem warm and interested.
A proper body language includes:
1 Facial expressions.
2 Body posture
3 Hand gestures
4 Eye movements
5 Use of space
6 Touch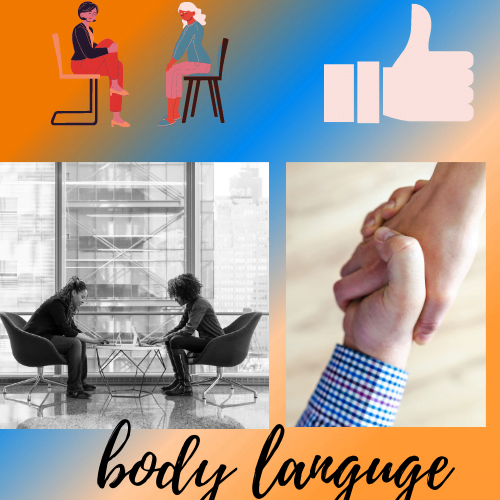 Believe in yourself
Keep in mind that if you believe in yourself, you can do unbelievable things. Do not shy away while talking to someone. Grab the opportunity to speak on the stage. Be eager to learn. Trust the process and that you can do anything you think. Because if you think positive, you will attract the positivity around you. Have faith in yourself and trust the process; all things cannot be done in a day. Only a strong will can make it happen.
Here are a few tips to remember when you're losing hope-
1 Never be afraid to take the opportunity.
2 Think positively.
3 Trust the process and never try to hurry because things take time.
4 Meditate more often.
Practice Daily
Now that you know what proper communication is, to make it better every day, make sure to practice it. Focus on your weak areas and work on them. Enhance your vocabulary by learning at least one word from the dictionary. Also, stay up-to-date with the current world affairs so that you are never behind in any topic or conversation. Make it a habit to read the newspaper daily so that you're aware of whatever is going on around you.
Improve your fluency by talking to yourself in the mirror. You will slowly notice a difference in your communication.
You will find yourself better and improved but keep in mind that it is a practice that makes a man perfect.
How to practice regularly?
1 First of all be confident and trust yourself.
2 Focus on your weak areas and work on them first.
3 Read a newspaper daily.
4 Talk to yourself in the mirror.
          5     Improve your vocabulary.
To read about how to inculcate addiction towards studying, read post ->.