Date coming up, You must be excited and at the same time anxious. "What to wear, what not to wear" every time these questions might be popping up in your head. Don't panic because every woman has been through this at some point in her life. No matter wherever you're heading out for your date, the main aim is to look gorgeous, attractive as well as confident at the same time.
Here are a few date outfit ideas you must try if you're anxious about what to wear on your upcoming date.
Coffee Date
You can grab a coffee at any time with your partner. Most of the coffee dates are either in the afternoon or in the evening. For a coffee, the date wears a pair of skinny jeans with a silk camisole top or any other stylish top you have, but the silk fabric gives a stunning look. Top your outfit off with a blazer and a pair of heels. You can add some accessories to get a more attractive look. And this is it. You're all ready to go out for coffee.
Movie Date
Along with looking sexy, you also need to feel comfortable if you're going out on a movie date since you have to sit there for at least 2 hours. Skip wearing jeans, especially the skinny ones. Instead, opt for the bell-bottom trousers or any regular trousers and pair them with a floral chiffon shirt. You can also wear a maxi skirt with a tugged-in shirt or blouse. Wear comfy shoes to complete the look.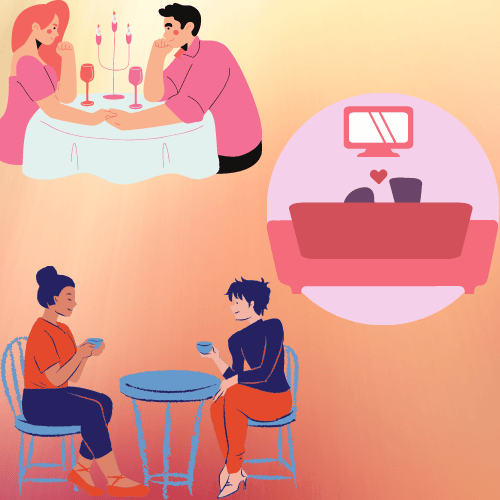 Sports Date
Which man is not interested in sports? I guess most of the men either play sports or like watching them. So if you are going on a sports date and have no idea what to wear, don't stress it and wear a pair of comfy jeans or denim shorts with your favorite t-shirt. If you have the team's fan jersey, you must layer it on top of your T-shirt. Add to it a pair of nice and comfy shoes to make sure you're not tripping off while enjoying. Complete the look with a couple of shades.
Lunch Date
We all know that lunch dates are during the middle of the day in the afternoon. Since they are pretty casual ones, you don't have to put in a lot of effort. You can wear a beautiful sundress and top it off with any short jacket, be it a denim jacket or a leather jacket or any other one that you have.
You can also wear tight-fitting jeans with a t-shirt tied to one end. Complete the look with big round earrings, a side clutch, and a pair of heels you feel comfortable. Don't be extra for the lunch dates. They are meant to be casual and must go that way.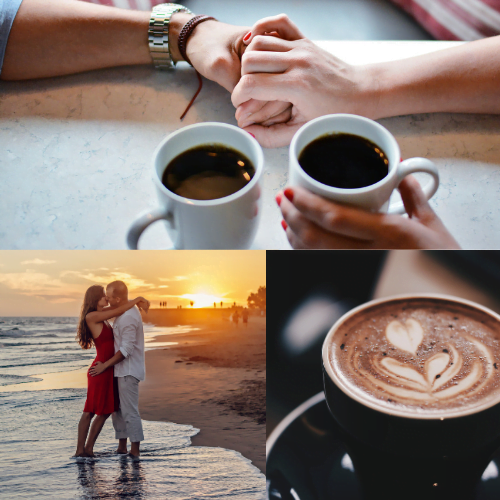 Candle-Light Dinner Date
A dinner date is one of the most romantic dates you go on. Therefore it demands an outfit that is both stylish and classy. Most women tend to wear a dress for a dinner date, which is a good option. When it comes to color, then mostly dark colors are preferred, white being the only exception. Try going for a bodycon dress rather than a loose one. A black dress with nicely done hair and makeup along with a pair of heels and a clutch would look classy. Just make sure you're comfortable in the dress you're wearing, and you're ready to slay.
Beach Date
Try to be more creative as well as fun for a beach date. You can go for a flowy maxi dress. The one with beautiful floral prints is comfy and breathable, which makes it a perfect beach outfit.
You can also pair any bracelet with a beautiful Sarong or a pair of shorts. With either look, add a couple of colorful hoops, a pair of sunglasses, beach flip-flops, and a straw bag.
To know how to get well dressed for an interview, read out from here.