An interview is a conversation between two-person, one of which is the interviewer, who asks the questions, and the other is the interviewee, who answers those questions. This way, the interviewee is judged on his o overall performance, and then it is decided if he/she is capable of the job or not.
After graduation, many students start preparing themselves for job interviews. From polishing their skills to making their resume in the best possible way they can. Most of the first impressions feedback depends on how you get dressed and walk through the door. The right outfit not only gives you confidence but also leaves a good impression on the interviewers.
An interview is a big day in anyone's life—a life-changing opportunity from where you will always keep moving forward. The attire you choose to wear on the interview day says a lot about your personality, as many times people tend to choose a book by its cover. One must make sure that he/she dresses in the best possible way at their interview.
To ace an interview, you must look good to walk in with confidence and prove that you are the right person for the job offered.
Choose the right outfit
(a) For an interview, it is always advised to avoid casual wear and go for a formal look. Men can choose any light-colored shirt and pair it up with any neutral colored trousers/pants such as black, navy blue, or grey. This would instantly make a huge difference in their appearance. Make sure to stay away from any loud colors and crazy prints.
In winter, instead of wearing any sweater or jacket, go for a crewneck sweater. This will give a more formal look. Make sure your clothes are clean and crisp.
       (b) Women can go for a shirt paired up with trousers, or you can also pair it up with a pencil skirt. A business suit is also preferable. Make sure your shirt is of a lighter color than your bottoms.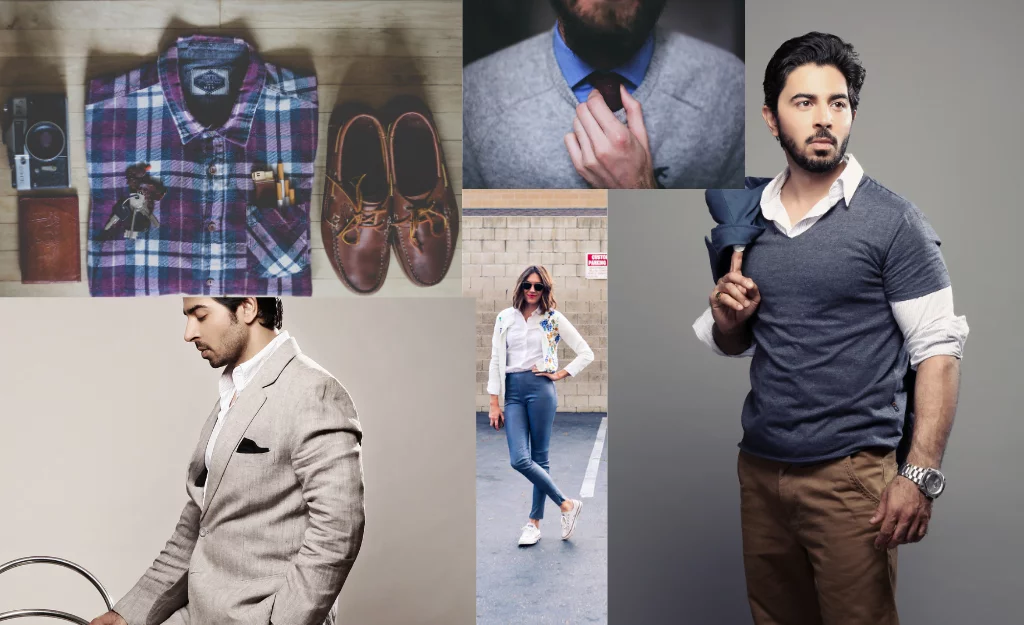 For a country like India, women can also wear an Indian ethnic suit or a kurta paired with leggings for an interview. But make sure not to wear heavy or too much jewelry as it might give a casual look. Remember that "less is more sometimes."
Wear proper shoes
Many students often make a mistake while choosing their footwear when appearing for an interview.
(a) Men must go for sneakers or any training shoes. Make sure you are wearing nice, clean, and polished formal shoes or oxfords. You can also wear loafers but go for a black or brown color. These two colors look very professional and are universally accepted.
         (b) Women can pair their outfits with "formal flats" or "low-heel pumps." Make sure your heels are either black or beige or similar to the color of your enterprise. Do not wear any footwear that exposes your toe or your heels. Avoid strapped sandals, stilettos, flip-flops, or bright colored shoes. Don't try to be too extra when it comes to footwear.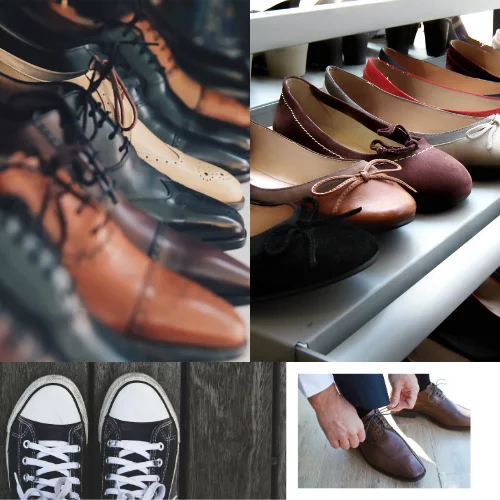 Be well groomed
You cannot shabbily go for your interview. Proper grooming of yourself indicates to the interviewer that you pay attention to the details and how hygienic you are. Good grooming might also earn you extra points at the interview.
(a) Men must make sure they don't have long hair. Get a haircut and go for a professional look rather than an edgy look. Get your beard trimmed, as you do not want to create a bad image of yourself in front of the interviewer. Make sure your clothes and shoes are clean and tidy.
(b) For women, it is not necessary to have long or short hair but make sure to tie them up. A low, sleek ponytail would always be a win, as it gives a very professional look. Make sure you trim your nails and you look presentable. Do not wear a lot of visible makeup on your face, but you can always do a natural makeup look.
Make sure not to wear any strong perfume when going for an interview. You are not going to a party on a Saturday night with your friends. So make sure not to use any strong fragrance.
But if the temperature is hot and humid and you feel sweaty, you can apply a deodorant that is not too strong. Always go for something light, fresh, and airy.
To get to know more about how to dress at your workplace, read from here...