Yoga is a spiritual process that includes our mind, body, and spirit. It is a process that leads us to self-development and self-growth. It is done for physical benefits as well as for improving our mental health. One can do yoga anywhere- at home, in an open field, or even in one's garden—those who are not aware that they can take yoga classes to learn as well. Now the question arises, what to wear at a yoga class? Beginners are often confused about what to wear and what to not wear, mostly at their first yoga class. Here are a few tips you can look by if you're bewildered with the same question.
These are the things that might seem necessary but sometimes can be very confusing, especially for beginners.
WHAT TO WEAR for Yoga:
(1)  Go for leggings. They probably seem to be the best option for a yoga class as they help your teacher see the body posture and alignment correctly. They are also very comfortable and come in different patterns. You can again go for the short leggings, which are till the calf of your legs. It would be best if you had a bunch of both these leggings. Men can also find it for themselves in the activewear section. But women might get many color and print options.
(2) You can also go for the baggy sweatpants. They are comfortable and are available for both men and women. So if you're a male, you can wear them.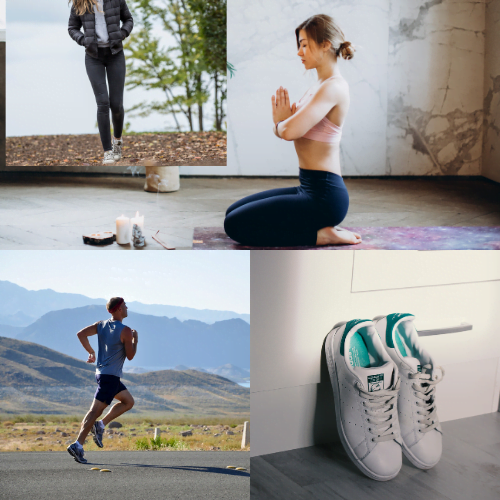 (3) Next, you can go for pajamas. Pyjama pants can be worn to a yoga class by both genders. These are comfortable as well as do not disturb your skin while performing. You can find these pajama pants easily at any clothing store.
(4) If you're doing hot yoga, then spandex shorts are your friend. Because while performing such yoga, your body gets introduced to a boiling and humid condition, and your body needs air. So spandex shorts are the right choice. Men can go for basketball shorts.
(5) You can pair the bottom wears with a tank top. It is an excellent option. They are comfortable with layering, and your body posture can be visible. Men can also wear tank t-shirts. But tank t-shirts are a bit loose, but that works.
(6) If not a tank top, then go for a t-shirt. T-shirts are a bit loose than tank tops, and you can wear them at home as well as at yoga classes. Just make sure your T-shirts are not cropped because you don't want to highlight any other body part while performing yoga.
(7) You can always go to a sport's jacket. It is probably the best option in winters. These kind of jackets are available for both men and women.
(8) While performing Bikram or hot yoga, prefer a sport's bra. It is never a bad option until you are comfortable wearing it. A sport's bra is mostly worn during summers when it's hot or while performing Bikram yoga. So don't hesitate to wear these.
WHAT NOT TO WEAR
(1) Wearing socks for a yoga class doesn't seem to be a good idea because it might also put you at a more significant risk of slipping or falling off while you're trying to hold on to your yoga posture. More advisable to go barefoot instead. If your feet are cold and you feel confident, then you can go for it; otherwise, not.
(2) Do not wear jeans. No matter how stretchy they are just don't go for that option.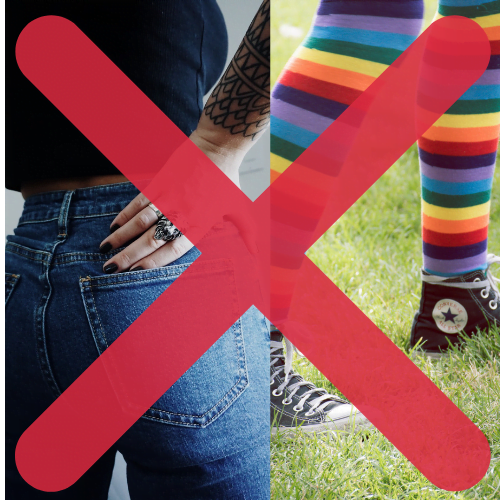 (3) Never think of wearing a skirt to your yoga class as nobody wants to reveal their legs while performing yoga. It is more of a spiritual process, and avoid this kind of clothes.
(4) Try to avoid the bell bottom yoga pants. The bottom of those can actually come under your feet, and you have a risk of falling. Since the bottom of those pants is really loose, they might run-up to your knee, showing half of your legs to other people, and if you don't want that, then avoid them.
BASIC THINGS YOU MUST CARRY TO YOUR YOGA CLASS
Either it's your first day at a yoga class or a routine day, make sure always to carry your yoga mat, props, towels, and whatever other stuff you think might be needed. Make sure you check in advance and find out what you need to bring.
Always carry a water bottle in order to stay hydrated.
HOW TO KEEP YOUR HAIR WHILE PERFORMING YOGA
If your hair is long, make sure you tie them into a high bun as this hairstyle would not obstruct you while lying down.
Another option for women is to do a side braid. Do not go with open hair to your yoga class if they are long.
Girls with short hair can also go for a loose ponytail but make sure it's not too tight, and your hair is not too long for it. Men need not worry about their hair since they already have short hair.
To know How to Dress for your Workplace, click here…