Whatsapp was introduced in year 2009. It is a free chatting application over internet. It is owned by Facebook and Inc. Any user holding an Android or IOS mobile can install this application from Play store (in android) and from App store (in IOS).
Whatsapp provide us various advantages like:
Sending text messages
Sending voice messages
Video calling
Audio calling
Sharing images, video, documents, live location, contacts
It has end to end encryption, which is responsible for security and privacy.
This application can be run on any device like mobiles, tablets, laptops.
The only requirement is the internet connection other than this no extra charges will be there for video calls or sharing images etc.
How to install whatsapp application on your device:
Mobile phones ( android ):-
Firstly, open Play-store application on your device.
Search for WhatsApp Messenger on the search bar.
Click on the INSTALL option displaying as green colour button.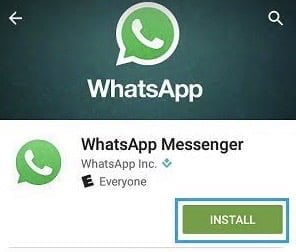 Before installation there will be popup which will take your permission to access device and app history, identity, contact, location etc. Click on Accept option within green button.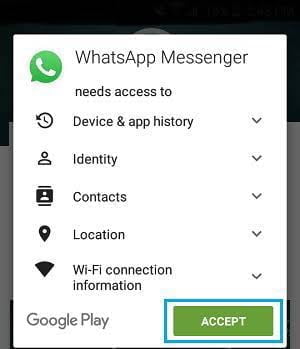 Your installation for whatsapp will be started.
After installation your whatsapp icon will be displayed on your device.
Mobile phones (IOS) :-
To install any application from app store, user has to create Apple Id before installation of any apps.
Go to App Store application on your device.
Click on the down-left icon which is Search option.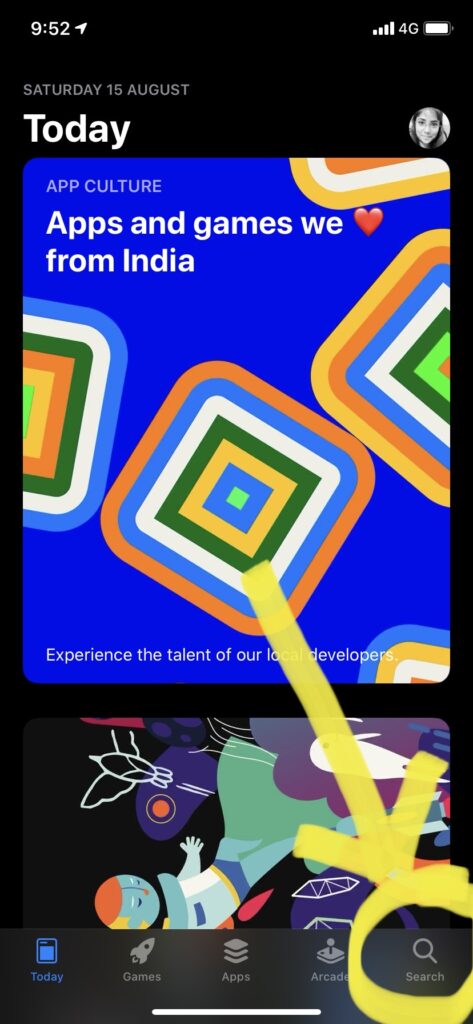 In the search bar type WhatsApp Messenger and click on it.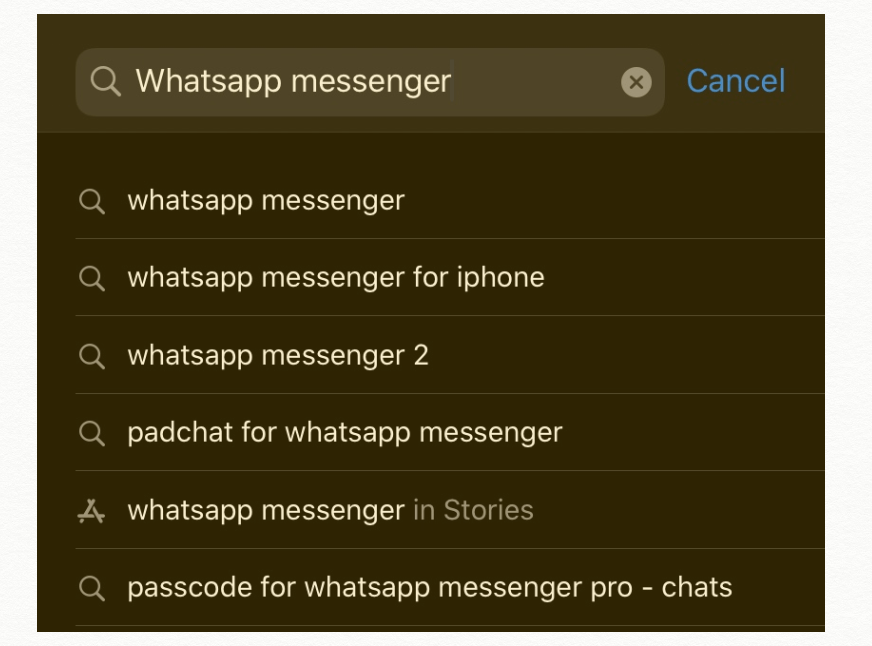 There will be Get option to the right corner, click on it.
The download will start.
After download is completed, click on Open option.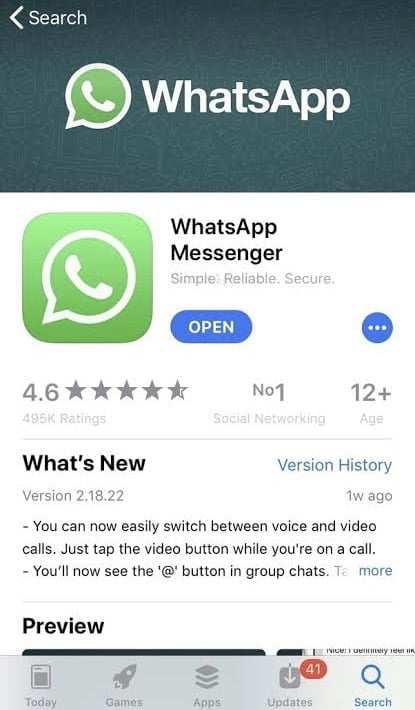 You will be directed to the whatsapp or after closing app store, you will find Whatsapp application on your device screen.
Laptop :-
Open your browser, example: Chrome.
On the search bar type WHATSAPP FOR PC.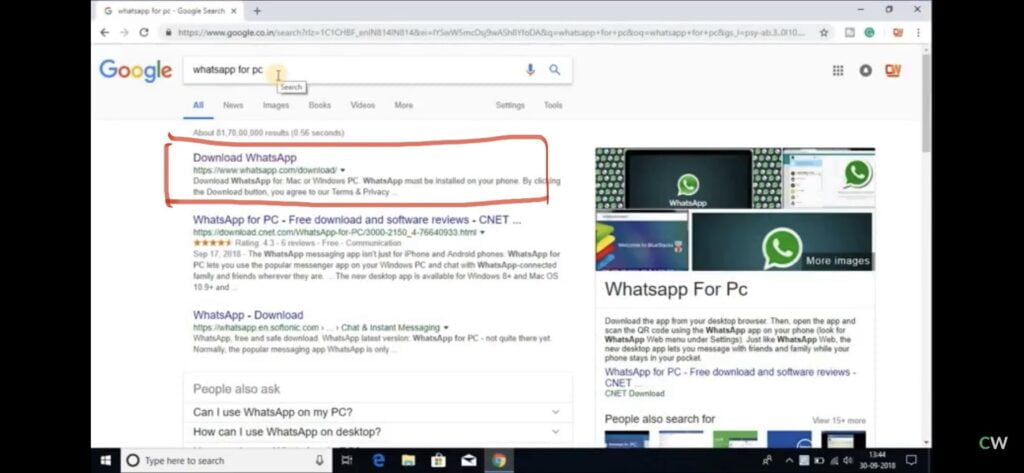 Click on Download Whatsapp.
The official site of whatsapp will be displayed in which there will be 2 options: Download Whatsapp for Phones / Download Whatsapp for MAC or Windows PC.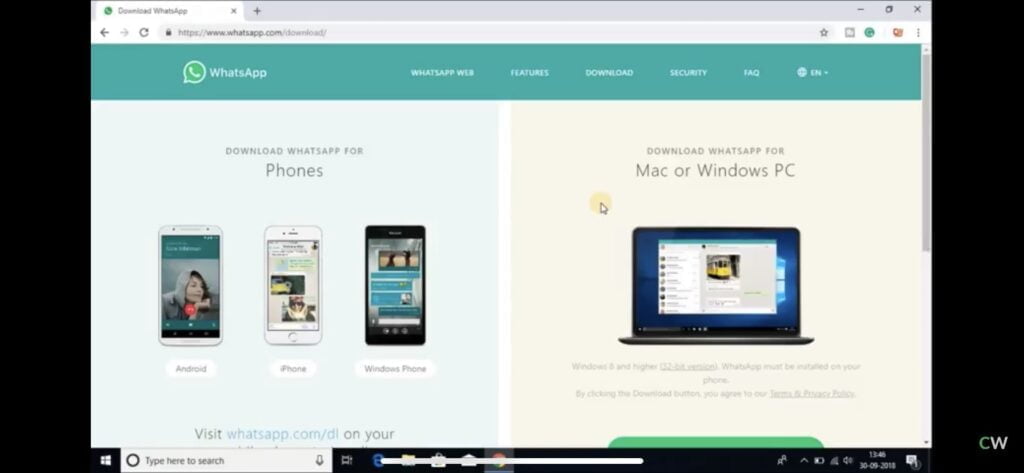 Before download you should know the system type of your computer. Whether it is of 32 bit or 64 bit.
To know this, click on the Windows icon on the left – down corner of the screen.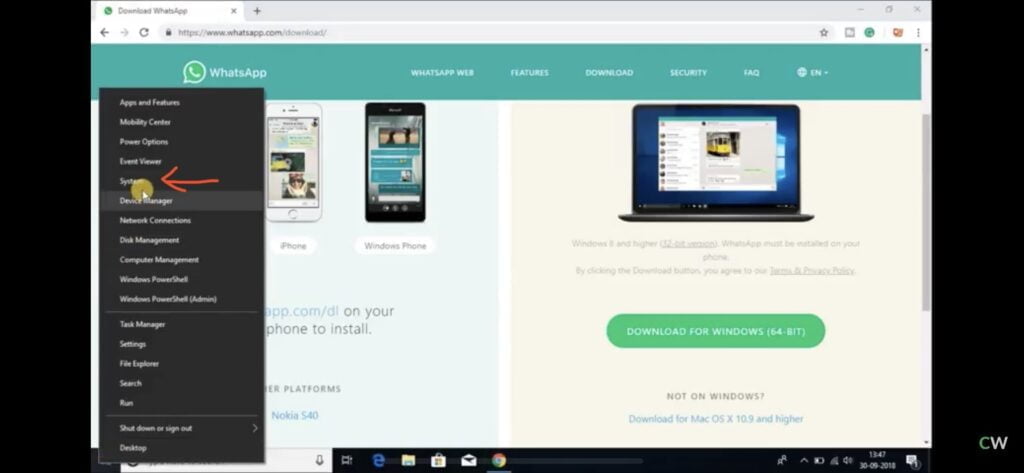 Click on System option, in the Device Specification section.
Read System Type, it is 64- bit or 32-bit.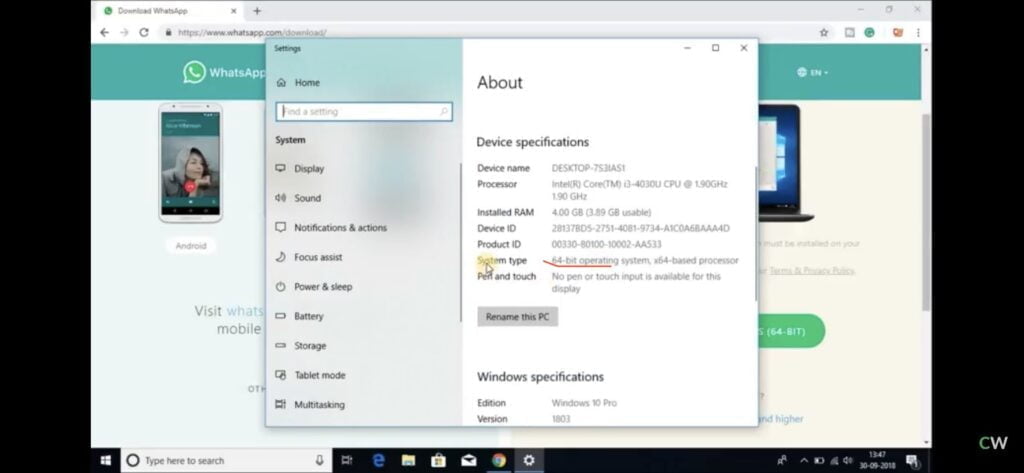 As per your system type, click on Download Whatsapp For MAC or Windows PC – 64 bit.
After the EXE file for whatsapp gets downloaded, which will be shown just above the windows icon on the down-left corner.
Click on the downloaded file with name – WhatsappSetup.exe .
After the setup, whatsapp application will gets opened.
To run whatsapp from p.c, we have to connect both mobile and laptop with internet connection.
There will be instructions displaying on the laptop screen.
Which include- open Whatsapp on mobile < tap on the three dots on the right- up corner < click on Whatsapp Web.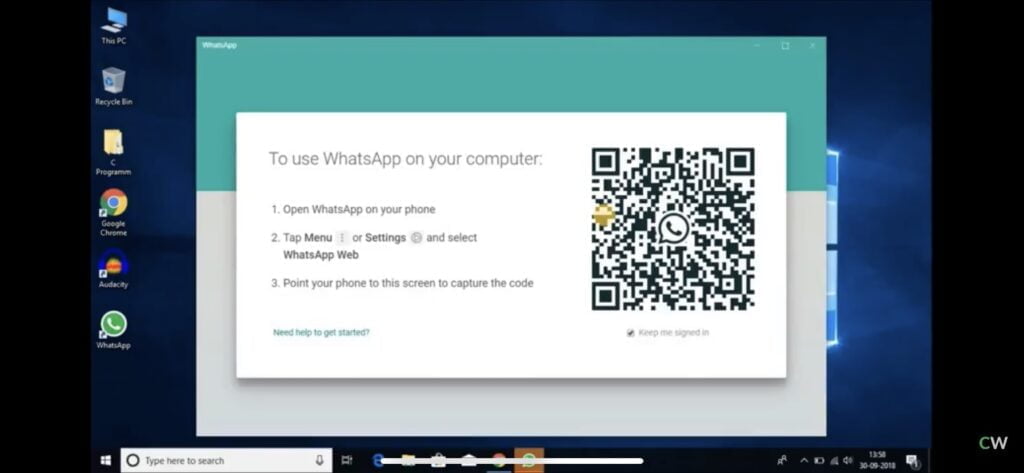 There will be a Code Scanner, bring your mobile to the laptop screen and Scan the code displaying on laptop screen.
Your whatsapp now is linked to laptop.