The assignment is like a task that has to be perform by every one in a school or college life. It is an essential part of our education system. Every school and college has to follow this structure. Assignment work is also one of the best ways to upgrade your knowledge and get high grades in semesters. It is vital to make your assignment attractive to hook your teacher and grab their attention and easily score good grades. Creative work can highlight your strengths.
Here are some steps by which you can make an assignment in a creative way and present your work creatively.
1. Make a plan.
You should plan first before starting any work related to the assignment. Take a paper and write down the points, key points, and headings on an article with a proper structure that you will put in the assignment; this will help you not miss any critical points and make them easy to read. Therefore, this planning formula will make your assignment attractive and exciting.
2. Understand the question.
Most of the students are in a rush to complete the assignment work, then they don't even read the questions correctly and write the wrong answers. As a result, they get low marks. Make sure that you understand the problem and the topic correctly before you start to address the correct one. 
3. Do Research.

Before starting any assignment or project, firstly, you should do a lot of research about your topic to show different perspectives about the topic in moderate content that you are going to write and you should be able to describe or explain the topic easily.
You can research the assignment topic through the internet or YouTube, and reference books, research papers.
4. Start the assignment with introduction.
Front page is the first thing your teacher notices first, and if it's not looking good, then your teacher may not take too much interest in your project. Therefore, you should start your assignment by writing a good introduction about the topic in a creative way and with good handwriting so as it looks good. Mention a unique and strong point in the introductory part. This can also work to grab your teacher's attention to it.
Good handwriting is a must to look at your assignment more interesting. 
5. Mention Interesting and Relevant Things.
It will be more attractive using interested and relevant examples related to the topics. This will also show that you have understood the topic you have done.
You can also draw diagrams, flow charts, or create graphs in your assignments related to the topics. Hence, your assignment will look more attractive. For example – you are drawing a human-specific organ if you write about that specific organ or draw a diagram and flow chart of any system, instruments, etc.
6. Use More Subheadings.
 To make your assignment attractive and easy to read, you have to use many subheadings when needed. This will make you sure that you have covered all the points. Using many subheadings also makes the readers think that a lot of research has been put into the assignment and look authentic.
You can use different color pens to write headings or subheadings that can look creative and easy for the reader to determine subheadings.
7. Make Front Page Creative.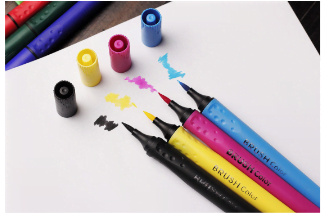 To look at your assignment better and attractive, you can put some creativity into it, like you can make a design with colorful pens, pencils. You write some information about you like your name, topic name, Institute name, subjects, submission date, and department head name. The front page is the first thing that your teachers notice and may take more interest in your assignment or project.
In power-point presentation, you can use creative templates or attractive cover slides, icons, and creative font styles in a front view.
8. Conclusion.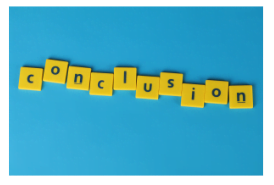 In a proper assignment format, the decision is also included where teachers can understand your findings of that topic and how it connects to the assignment topic.
In conclusion, you have to write a summary of your whole content about your topic, which your assignment content consists of. Thereby, the readers or your teacher can understand it easily.
It would be best if you started the conclusion with the term 'In conclusion,' and then write the whole conclusion about your topic in short. 
to know more about getting higher marks in exams, click here…