Everyone says that adding an amazon Fire Tv Stick to your dumb tv will make it smarter; let's explore what steps are there. As the name says, the amazon fire tv stick so is a beautiful product by Amazon.
Amazon launched four generations of this device:-
The first generation got to launch in November 2014 (not in the market now).
The second generation was launched in November 2016 (available).
The third generation, also is known as the Basic edition, was launched in November 2017 (available).
The fourth-generation, also is known as Fire Tv stick 4k, was launched in October 2018 (available).
What you get as Accessory:
Fire Tv dongle:-

Output resolution – HD, Full HD, 4k
Standard HDMI male port
Micro USB for charging only
Picture quality – 1080p, Dolby Vision, HDR, HDR10+
Processor – Quad-core
Bluetooth supported
Internal storage 8 Gb
No external storage

Power Adaptor:- it gives the power the stick.
Alexa Voice Remote
HDMI Extender:- it is used to decrease the obstruction caused due to dongle.
2 AAA Batteries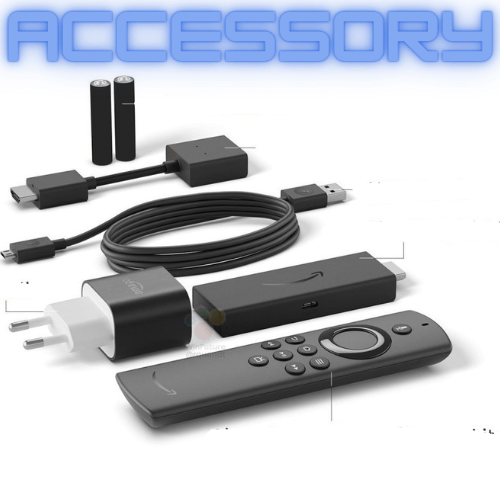 What you need for Setting Up Fire Tv Stick:
Your television should have an HDMI female port.
A power socket near the television to insert into the power adaptor.
Wi-fi connection or mobile hotspot with at least 2 Mbps of minimum speed.
If your Fire Tv Stick is 4k, then your television should also have the same resolution and the same for all. Check the resolution of the respective fire tv stick which you desire to watch.
How to connect equipment's:
Insert the Fire Tv Stick to the HDMI port of your television.
Connect one end of the USB pin to the Fire Tv Stick and the other end to the power adaptor.
Connect the power adaptor to the power board.
As you connect the Fire Tv Stick dongle directly to your television, it will obstruct other ports nearby, so to avoid obstruction, use extendable wire, which is compact and doesn't cause obstruction.
Insert 2 AAA batteries to the Voice control remote. After this, you are ready to go for installation.
How to install Fire Tv Stick on your Television
After the setup, now, with the help of your T.v. Remote switch to the HDMI port in which you had inserted Fire Tv Stick.
As you get log-in, a welcome page gets to display.
Select a language.
Connect your Wi-fi or mobile hotspot of your mobile to your Tv; you need to enter the password for the first time.

As the remote of Firestick does not have an alphanumeric keyboard, there will be an on-screen keyboard display.
With the outer ring's help, navigate your cursor on-screen and click on the ring's middle to select the number or digit.

After entering the password, click on connect, and your password gets saved.
You can also use your mobile remote by installing the Fire Tv remote from the Play Store(Android) or App Store(iOS).
As it is an Amazon product, logging in to an Amazon account is a necessity.
If you had an Amazon account, then login to that by entering the password, or there will be an option displaying for Create a new account. You can also change the account by clicking the Change Account.
There will be an overview video of how to operate an amazon fire tv stick for one time.
And after all this process, your television became smart.
What all Benefits will you get after getting Fire Tv Stick:
Not only you can browse amazon prime videos but also many pre-installed apps like:

NASA
TED
Alt Balaji
Jio cinema
YOutube
hotstar
Zoom
Netflix
kids collection
news
entertainment
songs, and many more.

Fire Tv Stick supports Android, so any android application gets to install.
You can also install a third-party application from the app store provided by amazon.
You can access all the Apps by just downloading them. There will be an option displaying if they are Paid application or Free to download.

Mostly during downloading, some pop-ups will display if you haven't set up your Country.
A URL gets display by which you can fill your desired country and return to your Amazon Tv Fire Stick to download the desired application.

Setup data limit- if you want to, then go to settings to do this. In most cases, you do if you browse with a mobile hotspot with a limited data plan.
Set video quality- as per your data limit, you can set video quality also. As if you browse with mobile hotspot data, then put your video quality low because high quality will consume more data. And if it is Wi-Fi, then high quality is the best option to browse.
Volume control- it is now given in the Alexa voice remote.
Voice assistant is a fantastic feature, just tap the voice search button and speak up your demand.
Screen mirroring- it is a good option as whatever you browse on your mobile will reflect the screen with this feature.
Parental control- if there are kids at your home, this feature is perfect as you can set controls on the type of movies or series being displaying. All the films below teens get access to the display.
To know how to make your Facebook page, click here.