Install the Paytm Application from Play store in android and App store in ios devices.
Steps involved are :-
Open the application, the page displayed will ask to enter password for Paytm account if your account already existed.
But if you don't have already an account, the click on Create New Account.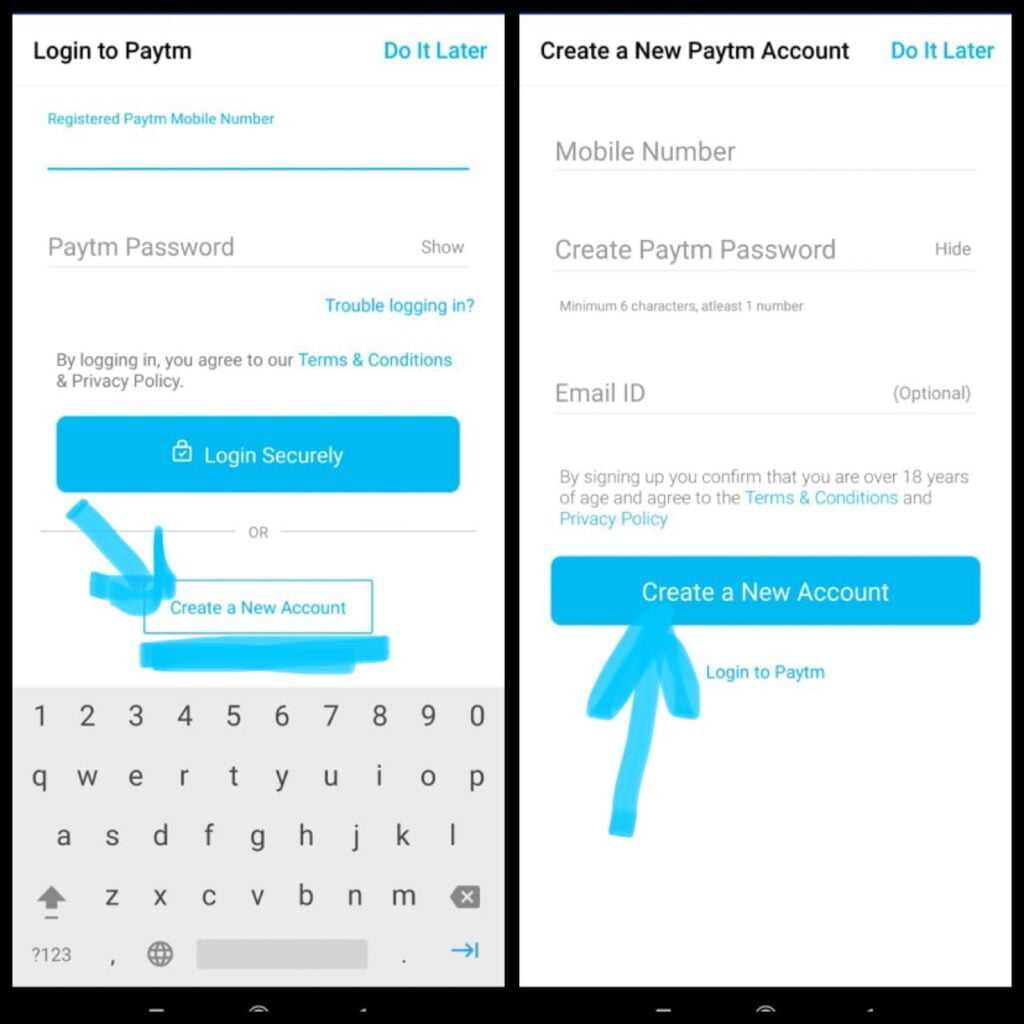 Fill the details like – 

Mobile number ( sim should be in your device and linked to bank account which you are going to link with your paytm account ).
Create Paytm Password ( most appropriate use alphanumeric and special symbol ).
E- mail id ( optional ).

Click on Create a New Account.
There display some Mandatory permission grant like Phone state and SMS.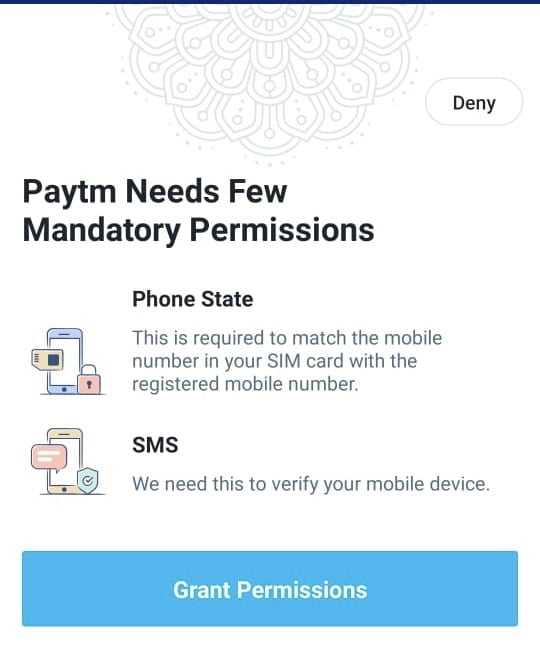 Some popups will display for more permissions like to manage phone calls and sms. Click on Allow.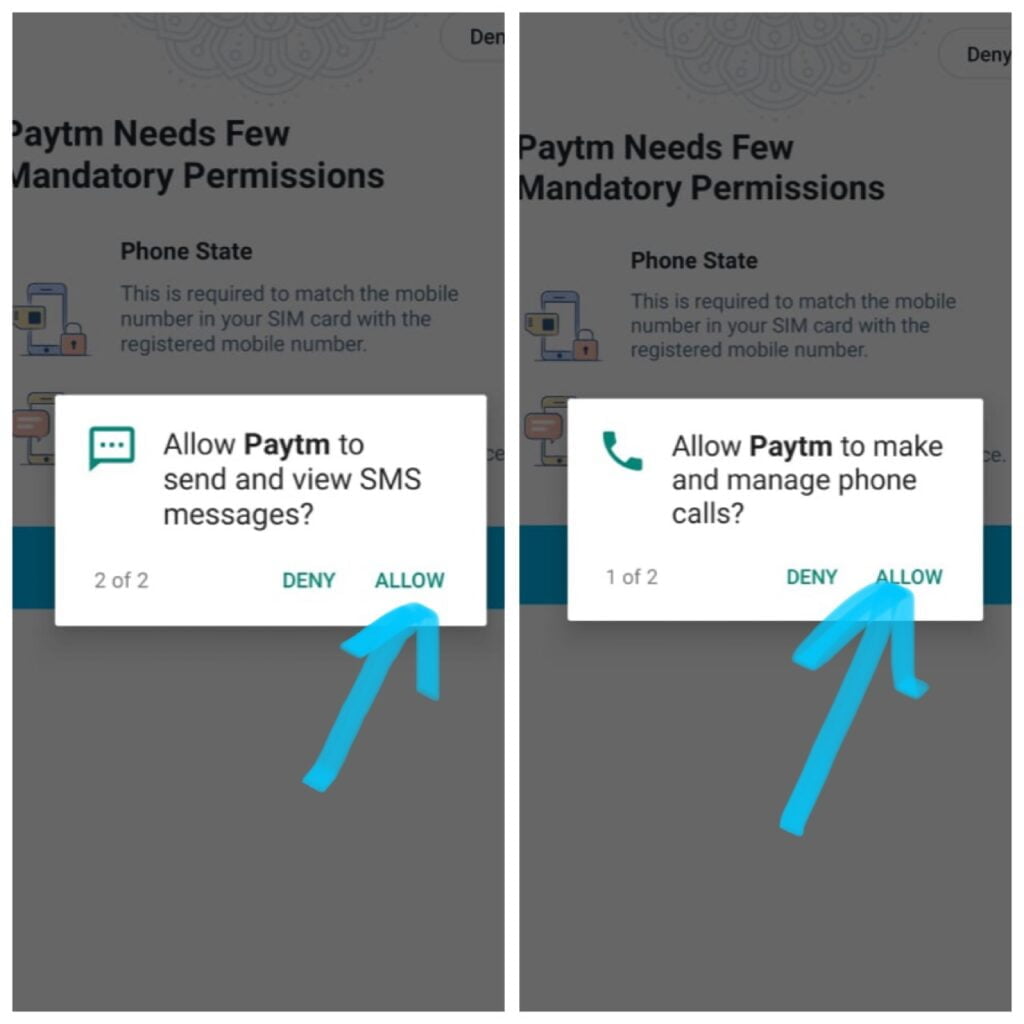 The next page will provide you two options- 

Link bank account
I will link bank later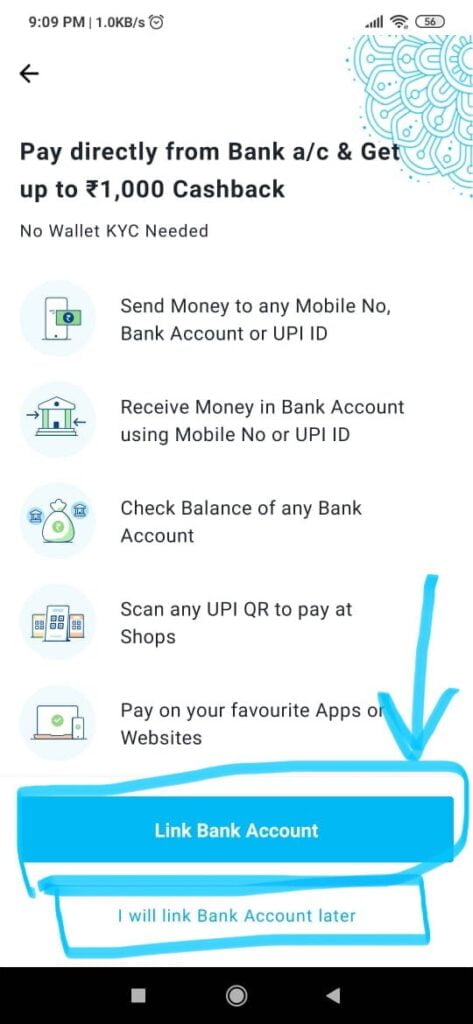 If you click on Link bank account, then there will be further process to add bank account to your application. ( Most preferred )
If not then your paytm account is created, but you will not be able to perform transactions until you link your bank account to the app.
How to Add Bank account to Paytm :-
Click on Link bank account.
An OTP will be send to your mobile, which will be automatically feed to your applications.
Then the verification of your mobile number will begin.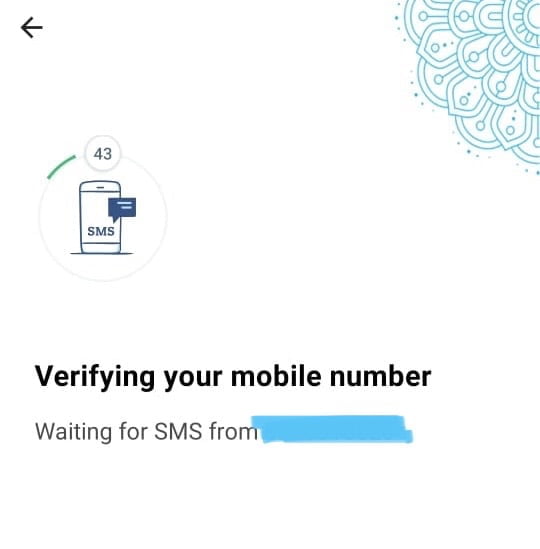 After the verification is done, you will be directed to a page with the list of bank names.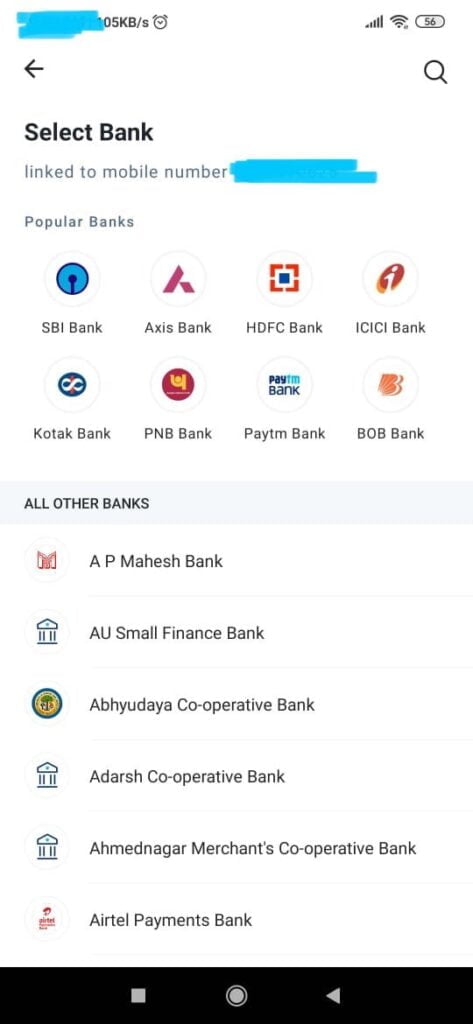 Select the Bank Account name of your bank to which your number is linked.
Once bank account verifies from the application, your account on Paytm will be created.
Click on Proceed, you will be directed to your account page.