Facebook page creation helps the people know about your work and get more sponsors related to your work. It is promoting your brand or shop or boutique to your known ones by creating a Facebook page.
You can continuously post about your current work; your meeting can be scheduled. You can advertise your product here, place an order here, buy some products, subscribe to many other Facebook pages other than you, collaborate with them and many more.
Creating a Facebook page will let you do work online, schedule meetings without going anywhere.
Lets now begin with the creation of one such Facebook page to give a brief knowledge about
How to create and manage Facebook Page:-
The very first requirement to create a Facebook page is to have a Facebook account.
As you had signed in to your Facebook profile.
Move your cursor to the top of the Facebook page, and you will find a '+' button; when you hover your mouse over the icon, Create will be displayed.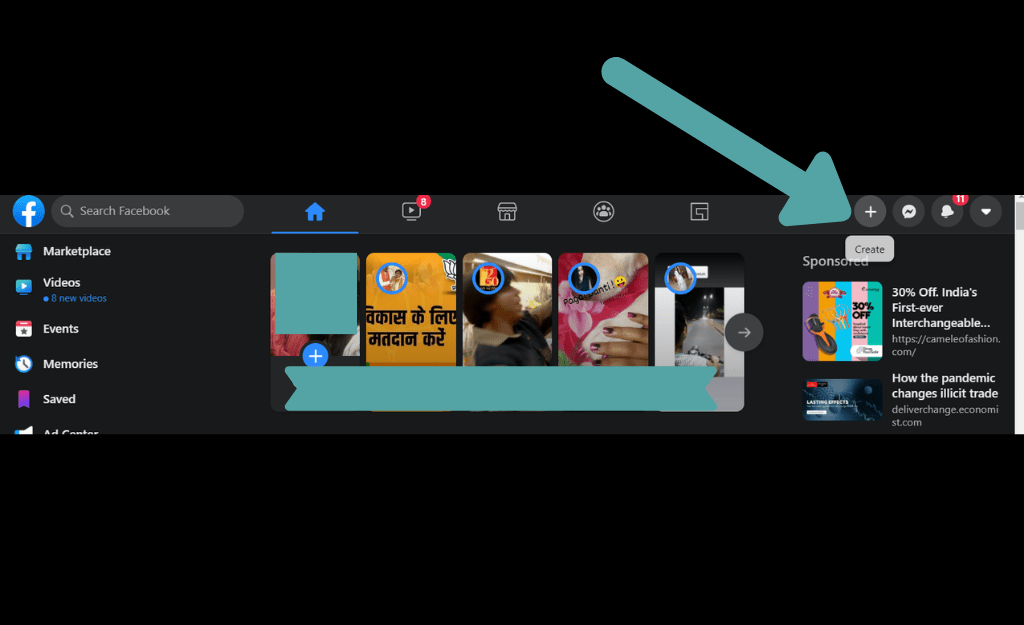 Click on the Create button, and there will be many options displaying like create:-

Post
Story
Life event
Page
Advertisement
Group
Event
Marketplace listing

To create a Facebook page, click on the Page option.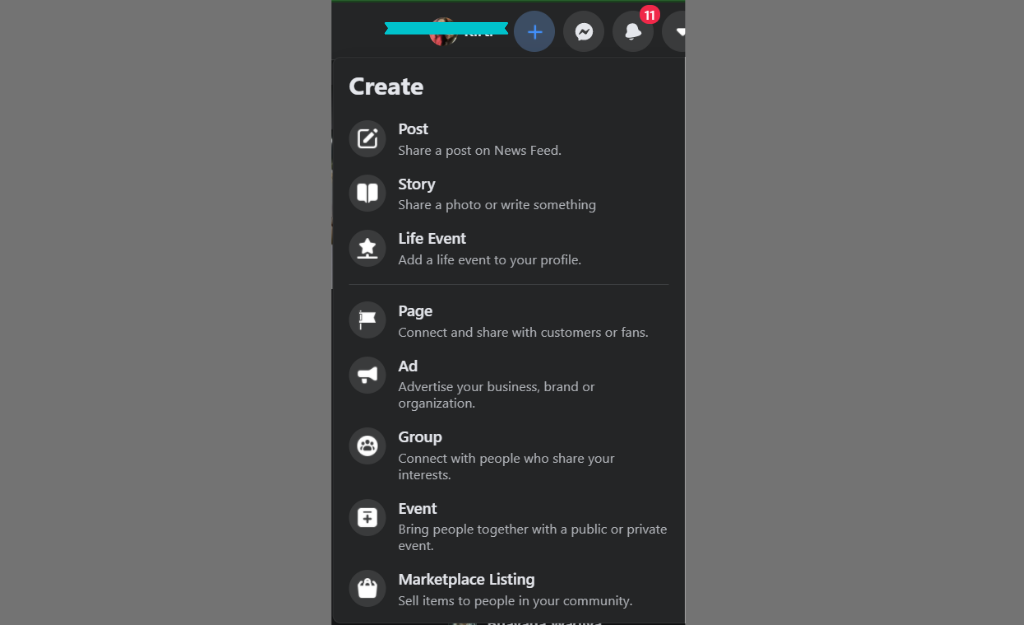 To create a page, you have to fill in some information about your page.
Starting with providing the Page Information like:-

Page name – it should be something that defines your work, brand, or shop name, etc.
Category – define your work category, e.g., boutique, etc.
Description – tell me about your work or shop or the facilities provided by your brand, shop, etc.

Click on Create Page. Side by side, you will be able to view your page creation's desktop or mobile site.
The next step is to Setup Your Page by adding:-

Profile picture
Cover photo
Setup the photos which are relevant to your Facebook page.

Click on Save.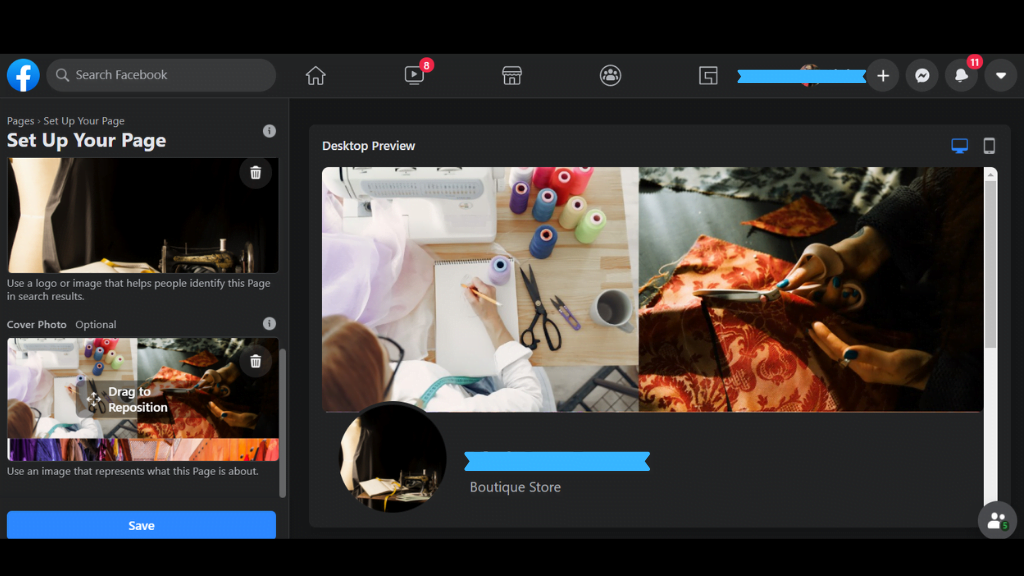 After the creation of your profile, you can add a Page Button to your profile like:-

Follow – to follow your page and get notifications whenever you post anything new.
View gift card – you will add a website from where gift cards can be used.
Order food – you can add a website or any app link from where people can order food from.
Book now –
Call now
Contact us
Message sending
Whatsapp message
Send E-mail
Sign up
Watch video
Shop now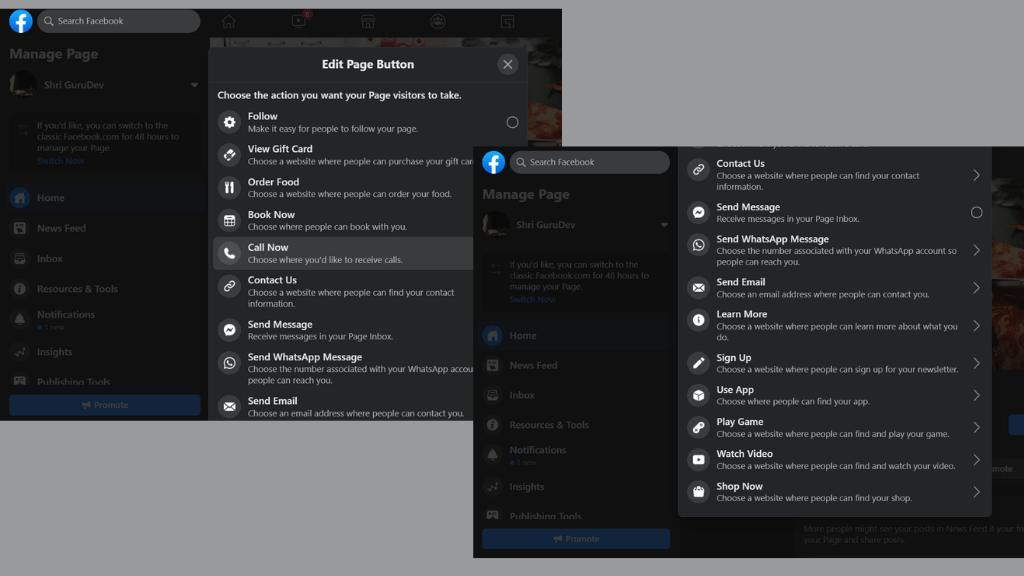 You can add any button from the following options so that users had quick access to you.
You can set a Username for your profile, through which also people can search for you on Facebook.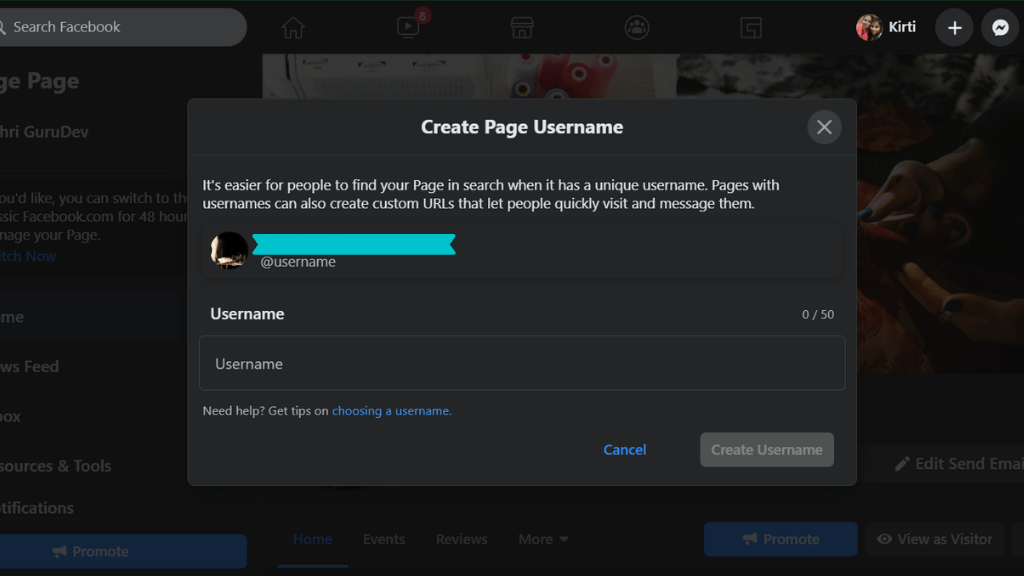 Viewing options on the left side of the screen will introduce you to some options with the help you can manage your Facebook page.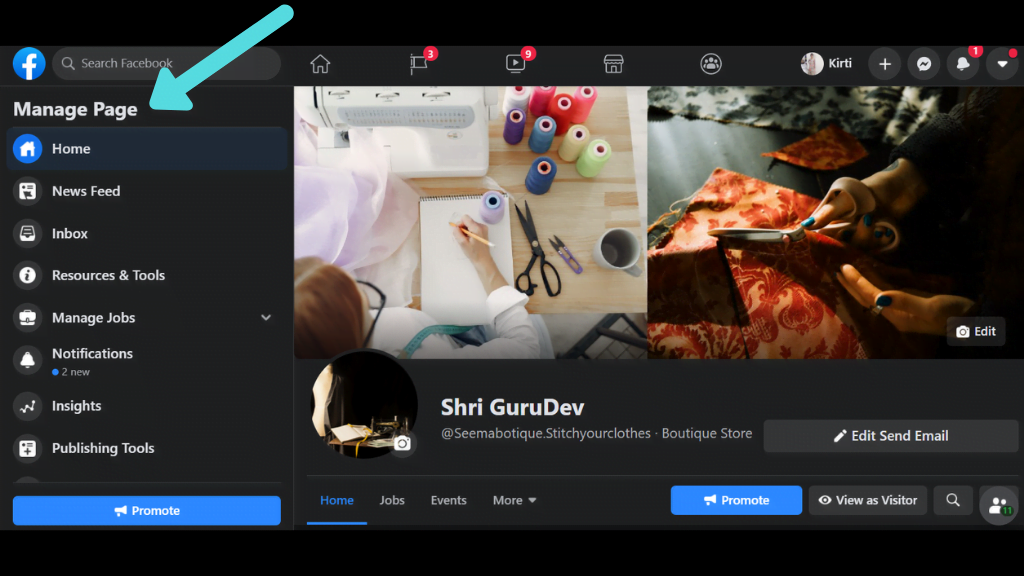 Manage page contains subheading like:-
Home – it will give you an overview/look of your page.

Newsfeed – it will give you information about stories, status, notifications, posts from other pages like you, create a new post from here, etc.
Inbox – from here, you can see who send you the messages on your page, how many likes you got on your post, how many people had shared your post, comments, etc.
Resource and Tools – here, you will get the resources to promote your page with many tools like to set up appointments, set up the FAQ, start a live video, etc.
Manage job – here; you can create a job for people, simply like hiring people from Facebook to do work. You can add job title, job location, type of job, job description, salary range, etc.
Notifications – here, you will get all the desired notifications related to your Facebook page.
How to add Page insights:-
Here, you will be given information about the stats of your Facebook page. According to your working progress for a scheduled time, you can see all the activities being done in the form of a page summary, including action on the page, page views, page likes, page reach, page engagement, recommendations, page followers, etc.

Publishing tools – here, you can get information about stories, publishing posts, scheduled posts, drafts, expiring posts, video libraries, tools like Creator studio, Sound collection, post to review, lead ads forms, Shop, and many more.
Ad centers – here, you can create an advertisement for your page to get promoted by the people and other pages or websites.
Page quality
Edit page info – you can edit page information like name, username, description, category of your page, contact number, E-mail, website, location, service area, hours, and many more. You fill up all the information at the page creation, but you can also edit the initial page information whenever you want to according to yourself.
How to do Setting for Facebook page:-
Here, you will get much more options to explore your Facebook page and add new features to it like:-

Post and story sharing
Messages

You can add page roles by typing the name of the employee and give/change controls according to you.

The last button, which is 'Promote,' will confirm all the settings you had made.
After this, your Facebook page will be fully prepared.
To read more about, How to do planning for your future click here….